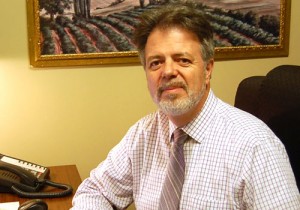 CHESTERTOWN, MD – Rep. Andy Harris (R-MD) has another challenger for his First District congressional seat.  Dr. John LaFerla, of Chestertown, filed his candidacy for the Democrat nomination to challenge Harris last Friday.  He joins Cockeysville resident Wendy Rosen in seeking the Democrat nod.
Speaking with the Star-Democrat, LaFerla said that former Rep. Frank Kratovil's announcement that he will not run again motivated his entry into the race:
"Even though Wayne Gilchrest was a Republican, I think he was a moderate and I think he was much better for the Eastern Shore than our current representative," said LaFerla in reference to Harris.
LaFerla is the current chief of surgery at the Chester River Hospital Center.  He also serves as a deputy health officer for Talbot County.
photo courtesy of the Star-Democrat