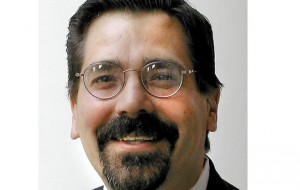 DENTON, MD – The case against former Caroline County State's Attorney Robert Greenleaf will proceed after Judge J. Frederick Price denied motions to dismiss the case.  Greenleaf is charged with two counts of sexual solicitation of a minor and showing obscene matter to a minor.
According to charging documents, Greenleaf allegedly communicated at various times between March 8, 2010, and Jan. 21, 2011, with a male police officer believing the officer was a 14-year-old girl from a computer at or near 17003 Wolf Road in Henderson.

According to the Caroline County State's Attorney's Office, Greenleaf tried to solicit the "girl" to leave her home for an illegal sexual encounter and to engage in the production of a visual representation that would have depicted a minor engaged in sexual conduct.

The information also said Greenleaf solicited a visual representation from the "girl," believing it would have depicted the minor as a subject of sexual conduct, and he tried to show the minor an item principally made up of the depictions of illicit sex.

Those alleged communications happened while Greenleaf served as chief deputy clerk of the Maryland Court of Special Appeals, the state's second-highest court. Greenleaf left that position in March 2011.
photo courtesy of the Star Democrat