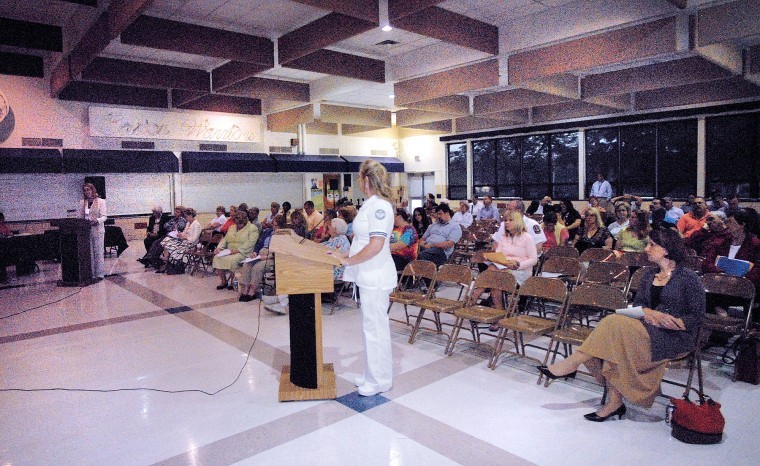 EASTON, MD – Talbot County taxpayers jammed into the Bradley meeting room of the Talbot County Courthouse and overflowed into halls Tuesday afternoon to express their opposition to breaking the county's revenue cap.  Approximately 100 people also turned out for the second public hearing, which was held at Easton High School.
According to the Star Democrat's Chris Knauss, most citizens supported councilman Tom Duncan's plan, which increases the income tax rate to 2.6% and takes additional money from the county's reserves rather than increase property tax rates.  Citizens also spoke out against the county's proposal to cut funding to fire companies by $75,000.
An increase in tax revenues is required due to recently enacted state legislation which requires the county to fund maintenance of effort (MOE) for the county's schools or risk having their income tax revenue confiscated.