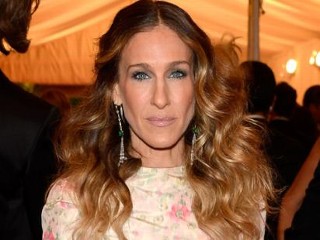 NEW YORK – As Marylanders were gathering signatures to force the state's recently enacted gay marriage law onto November's ballot, the mainstream media and the leftist blogosphere wanted us to believe that anti-gay groups from outside the state were running the show.  Unlike the left, however, pro-family Marylanders didn't have to pay people to gather signatures.  Now that the battle to force the bill to referendum has been won, money from outside the Once Free State is pouring in to buy pro-gay marriage TV ads and to pay for mailings.
The latest example is $250 per person fundraiser to held next month in New York.  Who are lending their names in the attempt?  Sarah Jessica Parker, Susan Sarandon and former first daughter Barbara Bush.  Maryland governor and 2016 presidential wannabe Martin O'Malley will speak. (Marty needs a head start on tapping those glitterati wallets).
In addition to Ms. Bush, former RNC chairman Ken Mehlman is helping out as well.  It seems that Republicans can have a "big tent".  Who was the last prominent Dem to cross the aisle on an issue that challenged leftist orthodoxy?