Ireton, Shields Sworn in for New Terms
SALISBURY, MD – Newcomer Jake Day, along with incumbent Shanie Shields, were sworn-in to the Salisbury city council Monday night.  In a surprise move, Day was also elected as council president.  Councilwoman Laura Mitchell was elected vice president.
Mayor Jim Ireton was also sworn in to a second term.  The terms of Ireton and all five council members will end in November 2015 as the city adopts a new election cycle.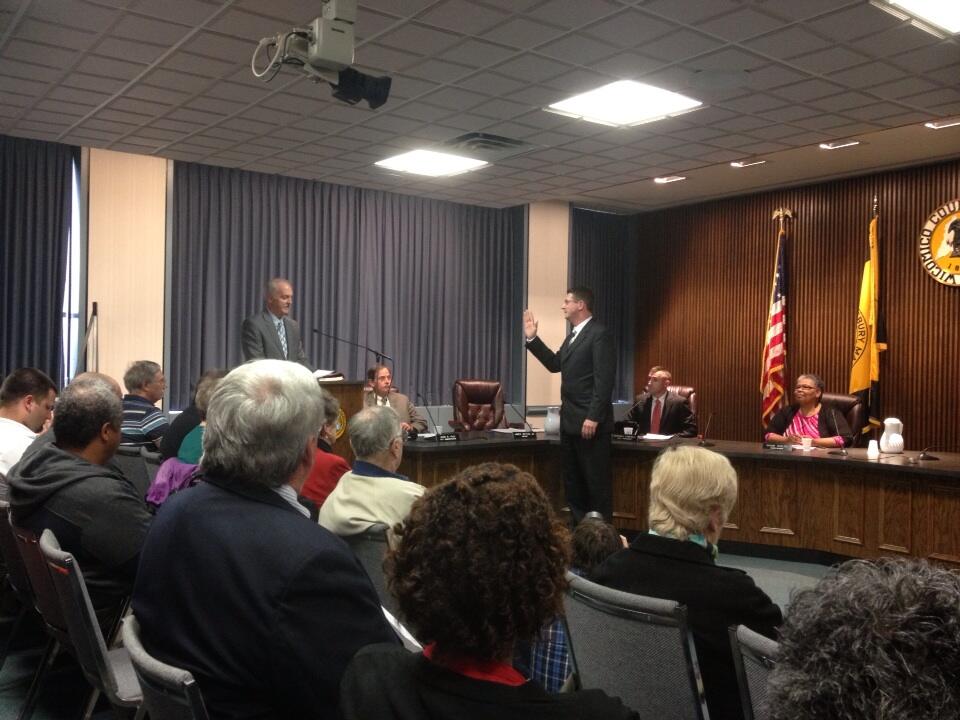 At the end of the meeting Ireton delivered his FY 2014 budget to the council.  In his budget Ireton calls for a $0.065 rate increase.
photos courtesy of Jeremy Cox via Twitter